Here are the pics from Diva Day Rayvn and I had. We had fun!!
The colors were hot pink, zebra and black. I used scrapbook paper to make the wall decor. I just decorated one end of the living room.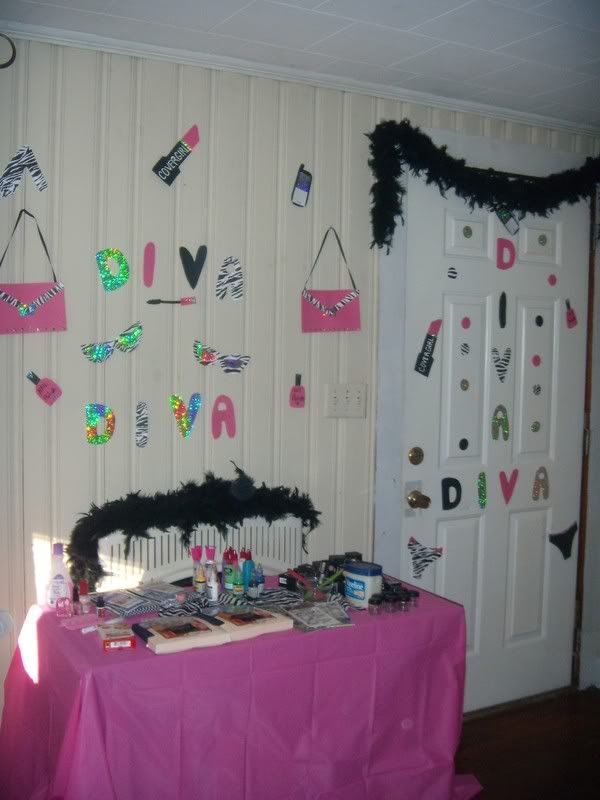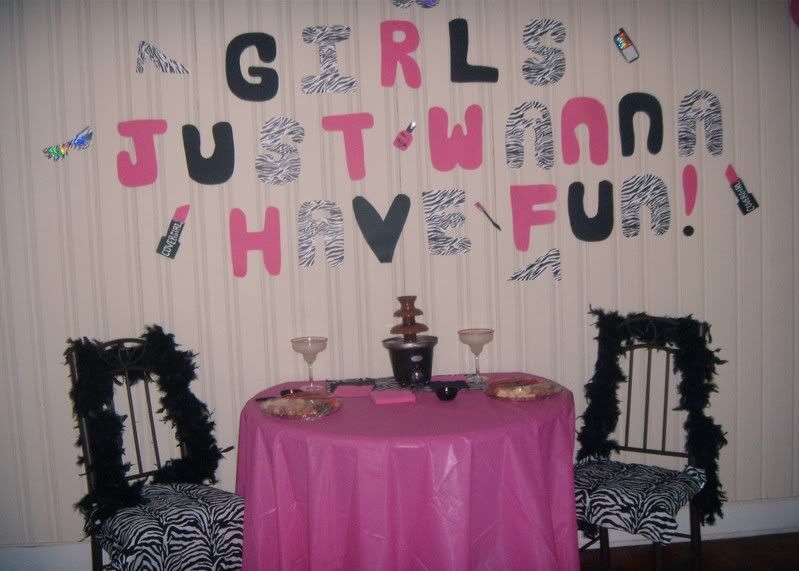 We had a chocolate fountain (that only worked for a few minutes because I got the wrong kind of chocolate) but we still had fun dipping strawberries, caramels, doughnut holes, rice krispies and brownies. Sugar high baby!!! Matthew made us some frozen margaritas. They were yummy.
Decorating our diva bags!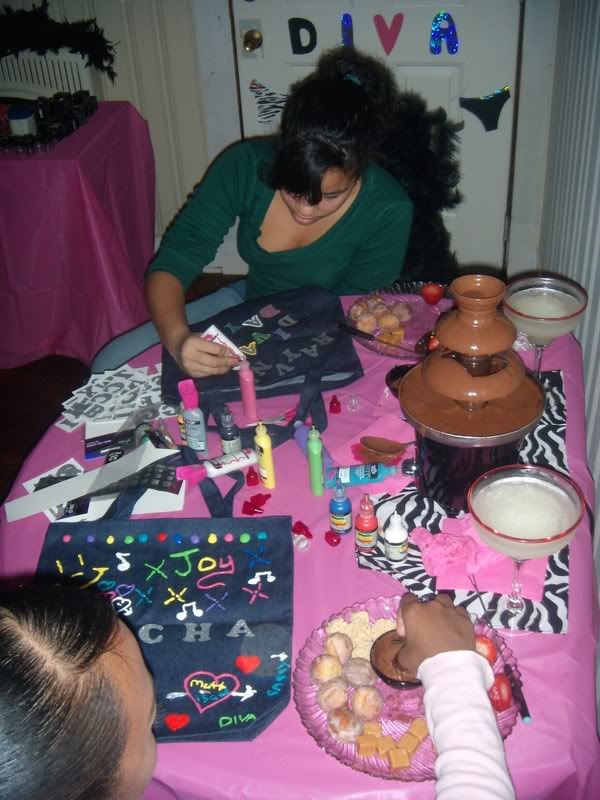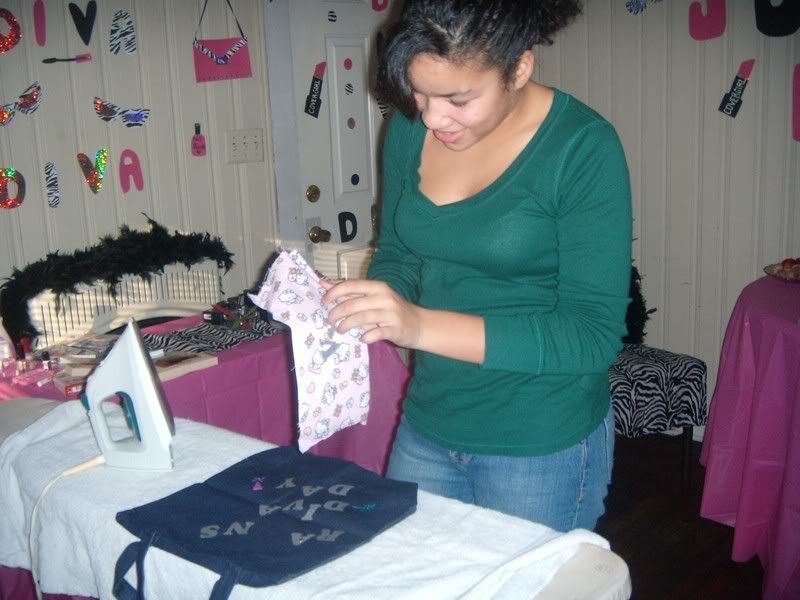 Making M.A.C lipgloss.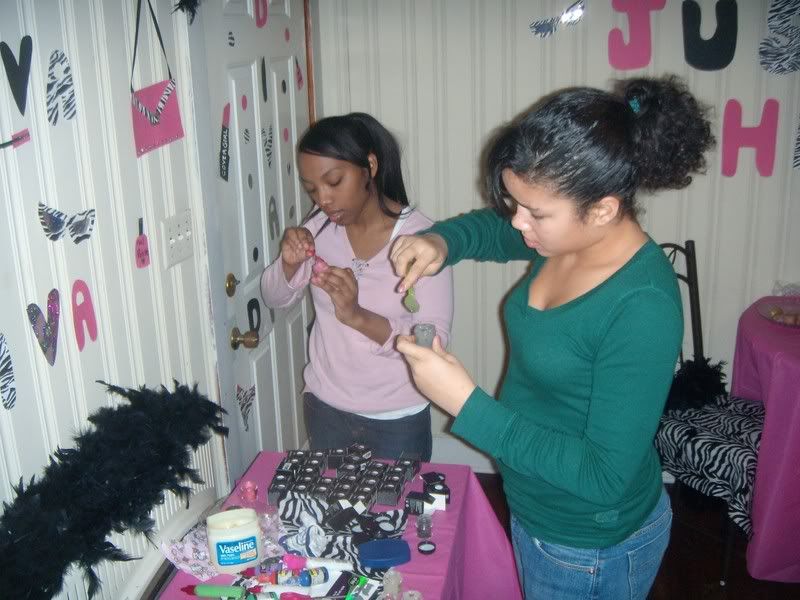 Pampering our little piggies.
I think she had too many ritas!